We believe that great design should be available to everyone. Want to know more? Scroll on...
One square metre of dining table aesthetic
Our story begins with a table (the best ideas usually do). About ten years ago, our founder was setting up his kitchen. But when he set the table with cutlery he had collected from around the world, he found that as a whole they did not match the table. Frustrated, he set out to redefine the process. Our concept was clear: to match a distinctive one-square table aesthetic for people who share the founder's worries. Create a table you love with distinctive tableware, and thus EUNAHOME.COM was born. The destination for creating your dream kitchen.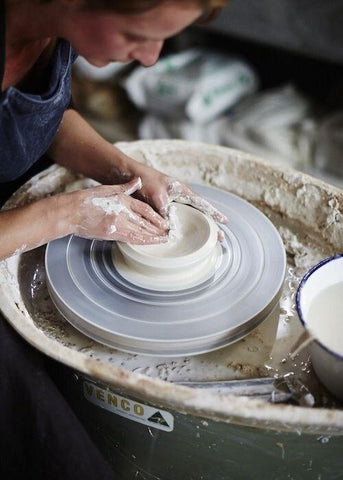 We support independent designers
Nothing excites us more than great design. That's why we support emerging and established creative talent from all over the world. The result? Innovative products and unique collections. We create unique set designs for restaurants with character, and for our designers this means being a true partner with their interests at heart.
"When it comes to your kitchen, we believe you can have it all: great design and quality, at an affordable price."
We respect our planet
We're taking positive steps to reduce our impact on the planet. For us, that means retailing responsibly. We've set a number of goals to get us there. Things like: eliminating all unnecessary plastic from our product packaging, and ensuring that the most environmentally impactful materials we use are 100% sustainably sourced.
We're engaged with our community
People are at the heart of what we do, and we're proud to have created a community as passionate about design as we are. From reviews on our product pages to our 90 Thousand facebook fans, nothing makes us happier than seeing real people sharing our products in their kitchen.
Since the birth of EUNA in 2010 to the present, we have expanded from a single kitchen knife to a series of amazing knives, cookware and tableware. Many amazing people have joined our team. Our design team is from 1 to 28 people.

Only one thing has not changed? We are obsessed with designing amazing tools to embellish your beautiful kitchen and let you experience the joy of cooking happily.

On behalf of everyone at EUNA, thank you for coming.

All colleagues of EUNA
Vicker Hong 
Contact Us
hello@eunashop.com
Company Address
Company Name: Shenzhen Jincheng Zhijing Technology Co., Ltd.
Company Address: 1412, Block A, Building 1, Shuimen Xinyuan, Pinghu Street, Longgang District, Shenzhen